Our Team
Our people have dedicated their careers to supporting the health and well-being of animals in the field and through the classroom.
Belief in what you feed and trust in the people with whom you work are aspects of every ingredient in the ration. Meet the accomplished experts who've dedicated their careers to the health and well-being of animals.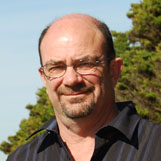 Tim Byrd,
partner
Tim focuses much of his time on sales for Feedworks, retaining his original emphasis from our startup years.
Prior to Feedworks, Tim launched ATB Specialty Products, Inc. and worked as a manufacturer's representative for several companies. Tim has extensive experience working with brewery and wet corn milling byproducts. He developed a business for brewer's yeast products for the pet food industry. Tim and his wife Pamela live in North Carolina.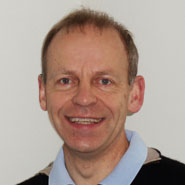 Malcolm Ballard,
partner
Malcolm focuses on establishing exclusive import and distribution rights for products represented by Feedworks.
Prior to Feedworks, Malcolm established The Ballard Group, Inc. in 1994 to improve the reproductive performance and overall well-being of livestock and companion animals. He was the driving force behind a novel method to bring the long chain essential Omega-3 fatty acids to the market, allowing them to be stable and available to the animal. His working relationship with Feedworks (Pty) Ltd in Australia led to the formation of Feedworks USA. Prior to starting The Ballard Group, Malcolm worked as a technical manager in Europe with territories in several Western and Eastern European countries. He earned his master's degree in swine nutrition from Nottingham University.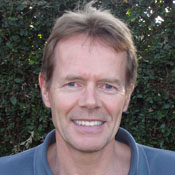 Peter Williams,
partner
Peter evaluates feed products from around the world, runs research trials in the United States and establishes exclusive import and distribution rights for the products we offer. He also works closely with major food companies and dairy cooperatives.
By establishing Agolin in the U.S., Peter helps create significant financial benefit for dairy and beef producers and reduce enteric methane emissions of the U.S. ruminant industry. Peter became a partner in Feedworks USA in 2007. He continues to run his own business, Advantec Associates, where he evaluates successful feed products from around the world, runs research trials in the United States and establishes exclusive import and distribution rights to those products for dairy, beef, swine and poultry producers. Prior to arriving in the States in 2002 to set up the distribution of a range of feed additives, Peter worked in UK Agribusiness companies in sales, marketing, sales training, and management. He has worked on farms here in the U.S., spent two years in the Ministry of Agriculture in New Zealand, and traveled the world for six years as a photo-journalist concentrating on writing feature articles for livestock and farming magazines. Peter graduated from the University of Newcastle, England. He lives in Davis, California.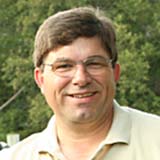 John Clark
John Clark represents Feedworks USA in the Northeast and Mid-Atlantic States, providing unique, profitable and proven solutions through sensible distribution.
John is a native New Yorker, holds bachelor's and master's degrees from SUNY Cobleskill and Cornell University, respectively, in agricultural business and animal science. He has spent 25 years in the dairy industry and maintains his proficiency through PAS (Professional Animal Scientist certification). John has enjoyed bringing new technology in the nutrition and animal health area to producers and he is excited about the Feedworks product lineup. His focus has been on providing unique, profitable and proven solutions through sensible distribution. He and his wife, Pat, have a small farm, raising and marketing fresh American lamb and summer grazing cattle. They enjoy riding pleasure horses and driving draft mules.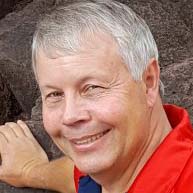 Rod Riewer,
DVM
Dr. Riewer, a dairy management and nutrition consultant, represents Feedworks USA in the Midwest, including North and South Dakota, Minnesota, Wisconsin, Iowa, Nebraska, and Kansas.
While Dr. Riewer primarily focuses on the dairy industry, he also works in the beef, pork, and poultry industries. Every Feedworks product meets his goal to promote technologies that are profitable for livestock producers, friendly to our planet, and beneficial to the animals that provide for us. He believes we can best serve the nutritional needs of our growing world population through efficient livestock production and healthy animals. Dr. Riewer established Livestock Production Technologies LLC in 2012. He has provided traditional veterinary services, herd management services and nutritional services to the livestock industry for 37 years. Dr. Riewer attended North Dakota State University for three years before entering veterinary school at the University of Minnesota, where he graduated with his DVM degree in 1984. He lives in Hutchinson, Minn., with his wife, Deb. They have five children – Ryan, Anna, Abby, Ben and Nick.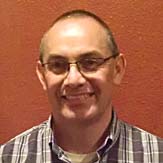 Jorge Noricumbo
Jorge works in technical feed ingredients sales for Feedworks, having joined the team in October of 2016.
Prior to Feedworks, Jorge was a milk quality specialist for Zoetis focusing on teamwork amongst producers, consultants, and employees in order to achieve their target goals for milk quality. Jorge worked in Mexico as a feed company dairy specialist before moving to Washington State to become the feed company's dairy nutritionist. He graduated with an MSc in Animal Science from Massey University in New Zealand and from the National Autonomous University of Mexico (UNAM) with a veterinary degree in 1991.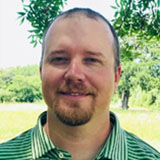 Ned Dunbar
Ned is our technical feed ingredients sales manager. He manages sales of the products we represent through our distribution partners.
Ned has worked in the beef and dairy industry in the South-Central U.S. since 2010 while remaining involved in his family's ranching operation. Prior to joining Feedworks, he worked at Lyssy & Eckel Feeds, where he learned the feed business and honed his nutrition skills. Ned grew up on a ranch in Southwest Texas. He graduated with a bachelor's degree and a master's in animal science from Angelo State University concentrating his studies in ruminant nutrition and reproduction. Ned currently resides in Texas with his wife and two kids.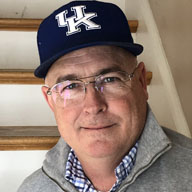 Glenn Smith
Glenn is one of our technical feed ingredients sales managers responsible for ingredient sales and service in the U.S.
Glenn has served the feed industry in Kentucky, Indiana, Ohio, and Michigan for more than 25 years. He worked for the Precision Dairy Nutrition Team at Perdue Agribusiness in Salisbury, Maryland, from 2010 to 2017. Glenn is also part-owner and operator of "Sons of Thunder Farm" in Nicholasville, Ky. From 1991 to 2010, Glenn worked as a dairy and beef consultant for Kentucky Nutrition Service in Lawrenceburg, Ky. He graduated from the University of Kentucky with a bachelor's in animal science in 1989. When not working, Glenn enjoys showing dairy cattle and cheering on the Kentucky Wildcats with his wife, Sue Lou, and daughters, Emily and Amy Kate.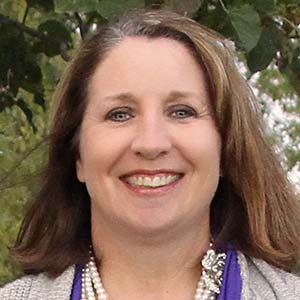 Amy Espenscheid,
Technical Feed Ingredient Sales Manager
Amy is a technical feed ingredients sales manager serving distribution partners in the U.S. She also manages our marketing.
Amy has been in the feed industry for more than 15 years, working throughout the Midwest. Prior to joining the team, Amy was an account manager for six years with Land O'Lakes Purina Feeds. She ran diets for feedlot, cow/calf, and show feeds along with projections for the feedlots. Amy graduated from the University of Wisconsin-Platteville with a degree in agri-business and an emphasis in marketing. Amy lives on her family farm in Centerville, Iowa, raising registered Hereford cattle. When not working, she enjoys traveling nationwide with her two daughters exhibiting and selling cattle.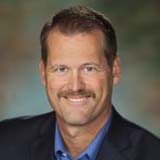 Mike Parsley,
Technical Sales Manager
Mike brought his global industry network and expertise to the Feedworks USA team in January 2020 and is our technical sales manager – monogastric for North America.
Prior to Feedworks, Mike worked in sales and marketing for two global feed additive companies with a focus on swine and poultry nutrition and health technologies. Before that, he spent 20 years in the swine industry with two Midwestern feed companies in their production management, R&D, and technical service segments of the business. Mike has extensive experience in swine facility design, production systems management, customized feed formulation as well as leadership and training programs for swine production employees. He earned his bachelor's in animal science, with a minor in agronomy, from the University of Kentucky in 1988. Mike and his wife, Karen, live and operate a family farming business near Sheridan, Ind., that includes consulting services for row crop and forage production, and locally raised beef and lamb. They have three beautiful children: Ethan (wife, Rachel) Seth, and Katherine, and granddaughter Emmaline!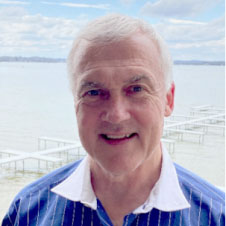 Mark Wilson
Mark is a technical services consultant for Feedworks USA. His focus is the interaction of nutrition, inflammation and reproductive performance in swine.
Mark is an adjunct professor for the University of Wisconsin-Madison and the University of Minnesota. He has presented in more than 45 countries on the interaction of nutrition, inflammation and reproductive performance in swine. Mark was member of the Swine Research and Nutritional Services Team for Zinpro Corporation for 13 years. Prior to Zinpro, he spent seven years as vice president of technology transfer at Minitube of America. Before that, he was director of technical service at United Feeds overseeing boar and sow research for nine years. Mark was a professor at the University of Minnesota-Waseca for 11 years and was awarded the Morse Amoco Award for undergraduate education while also coordinating the swine research at the Southern Experiment Station. Mark received his BS degree from Iowa State University. He earned his master's and Ph.D. degrees in reproductive physiology at the University of Kentucky. He and his wife, Molly, raised three daughters. They currently enjoy spending time with their three grandchildren, boating, waterskiing, and biking, and reside in McFarland, Wis.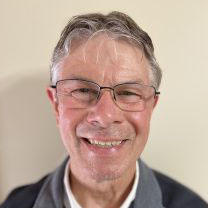 Tom Gall
Not one to sit around on a beach all day, Tom came out of retirement in late 2020 to lend us his swine industry expertise.
Prior to working with us, Tom held various positions with a large Midwest swine production company. His various duties over the years ranged from building and operating a large boar stud to managing gilt production and genetics to overseeing the research program for the company. Prior to that, his work focused on artificial insemination. He held positions ranging from managing a production lab at a boar stud to sales and technical service manager for a major AI supply company working in all livestock species. He also set up and operated a ruminant reproduction research lab at the University of Missouri for three years. Tom received his B.S. degree in animal husbandry at Southern Illinois University in 1978 and his master's in swine nutrition and management from Michigan State University in 1980. When not out working with customers, Tom enjoys hunting and fishing. He and his wife, Mary Ann, especially enjoy spending time with their four grown children and many grandchildren (8 and counting).